When I started colouring this gorgeous Restless Thoughts digi stamp by Ching-Chou Kuik, I initially had the idea that I wanted to give her black hair. I then decided to give her a white dress and somehow the colour scheme ended up being almost entirely monochrome - except for the splash of red for the toadstools:
So I went with the flow and kept the rest of the card monochrome too. Rather than colouring in the background, I had the idea to fussy-cut around the figure and layer her over a background image - I used a beautiful monochrome Floral Fantasy digi paper from Crafts and Me.
I also added highlights with a white gel pen and gave some gorgeous shimmer and sparkle to her wings with holographic embossing powder: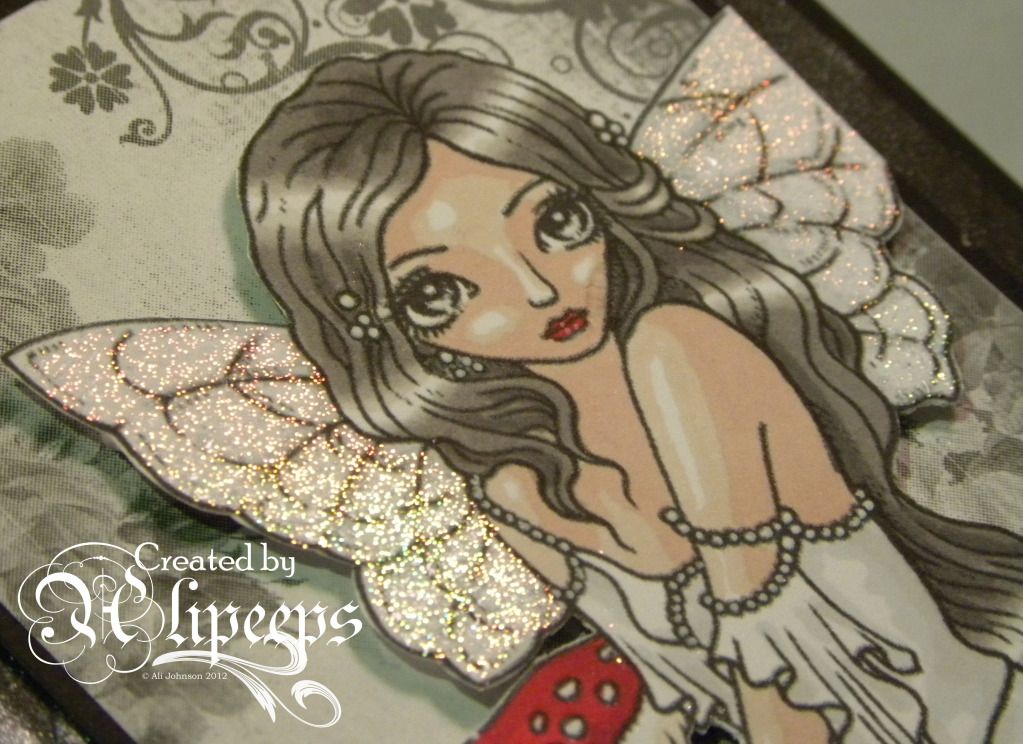 I used a black base card and also matted the image onto black card. To give added texture and contrast to the card, I embossed a panel of black card and swiped a Versamark pad across the embossed areas before brushing Perfect Pearls across the card.
And that's my mostly monochrome card. :)
Ali xx